Spa - Wellness center
Absolute relaxation for body and mind will offer you the attractions of our vital world. At the Kontakt Wellness Hotel you will find more than 15 attractions and different procedures in the indoor part of the vital world and in the fresh air in the exterior.
Tepidarium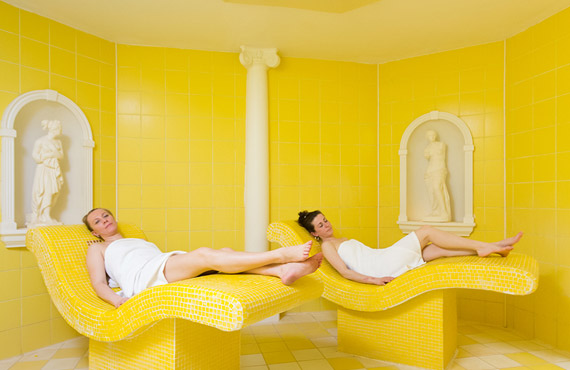 Tepidarioum used to be one of the most famous part of traditional Roman spa. Relaxation in the tepidarium is the best way to end your visit in the Vital World.
Soul of Water
This relaxing procedure in the environment of 37°C and combined with aerosol bath is very beneficial for your respiratory ways. Refreshing air reminds seaside atmosphere. Recommended for 15 minutes
Whirlpool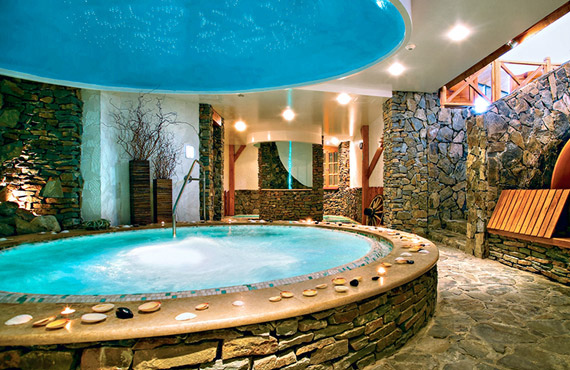 Enjoy one of the most favorite water attractions and let the pleasant flow of water and air massages your body.
Infra sauna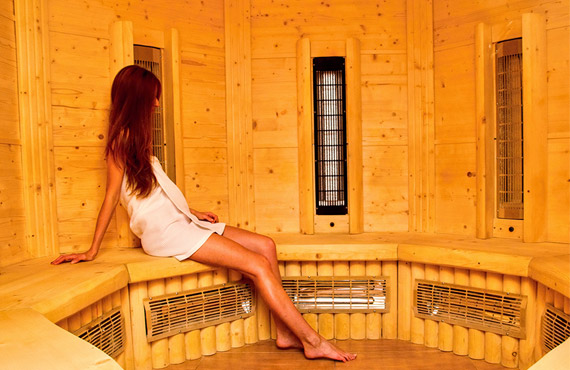 Infra red sauna offers relief from rheumatic pain, inflammation and atherosclerosis. It helps in detoxification and burning calories, eliminates stress and tension. During your treatment you will feel warm while breathing tepid air, so it is suitable for people suffuring from asthma, allergies and mild cardiac problems. Recommended for 30 - 40 minutes.
Steam bath - Menthol inhalation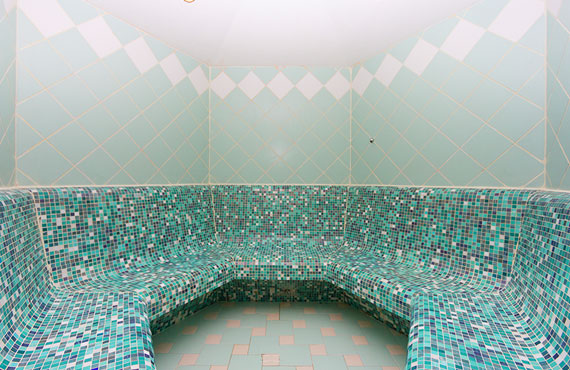 Menthol steam bath with 100% humidity and 42-46°C temperature will clear your respiratory ways and purify the pores of your skin. Recommended for 15 minutes
Tatra sauna
Warm up in a in a hot 90°C sauna. Move the Tatra rocks in 5 minute intervals into hot water boiler. The health and water will release the minerals with beneficial effects to your body and skin. Recommended for 15 minutes.
Herbal inhalation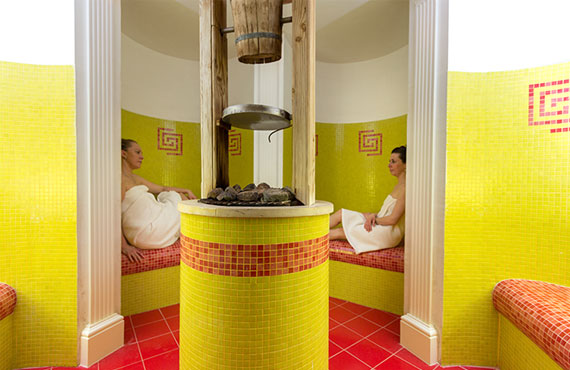 This light procedure in the sauna with 60% humidity and 42-47°C temperature is beneficial for the whole family. Each 5 minutes three beneficial herbs alternate: refreshing peppermint, calming chamomile and balanced melissa medicine. Recommended for 20 minutes
Roman steam bath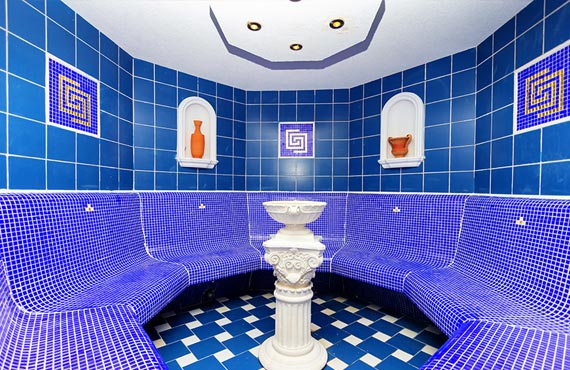 Favorite steam bath In the environment of 100% relative humidity and temperature of 42°C is beneficial for the skin and respiratory ways as well. Recommended for 15 minutes.
Tatra storm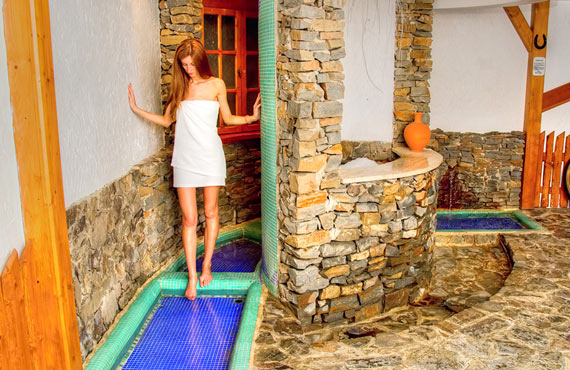 Walking in the cold and hot water and cooling of the body this way has very beneficial effects to the blood vessels and it promotes blood circulation in legs.
Outdoor whirlpool
New jacuzzi on the sunny terrace of the Vital World is the perfect place for your desired relaxation.
Outdoor Finnish sauna with the salt wall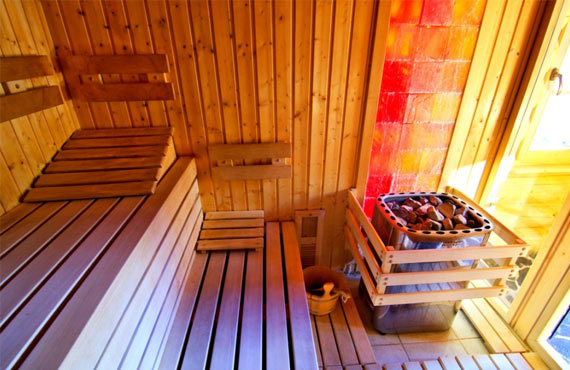 Hot temperature 60 - 110°C and minimal air humidity of the Finnish sauna will purify your skin and help the skin blood flow. Salt wall has very beneficial effects especially for skin purifyiing and smoothening and it helps with allergies and respiratory problems. Recommended for 20 minutes.
Outdoor relaxation terrace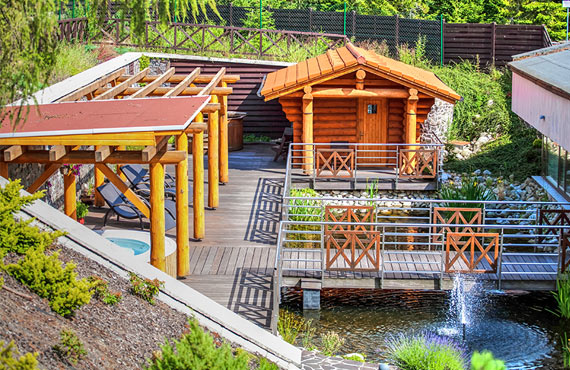 Pleasant relax on new comfortable deck chairs under the open sky is waiting for you on the terrace with a pond surrounded by lush greenery.
Jacuzzi bar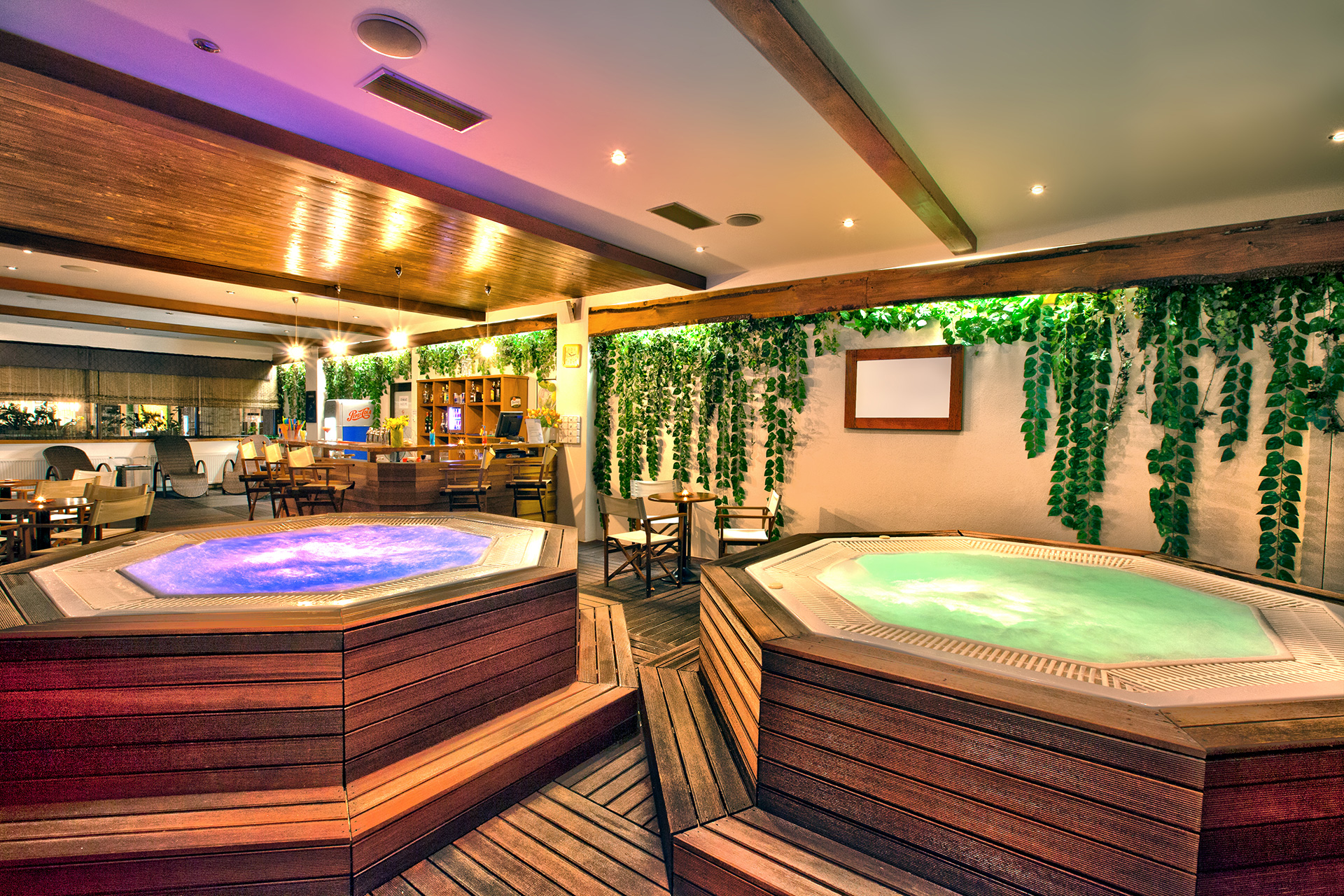 Enjoy a glass of champagne, a refreshing cocktail or a healthy smoothie directly in the hot tub in the Jacuzzi bar or order a drink by the pool or on the terrace.
Body treatments & massages SOTHYS beauty salon treatments Skin treatments NEOQI ENERGY CACOON